Our Awards
Marathon TS has a track record for achievement as evident from our numerous awards.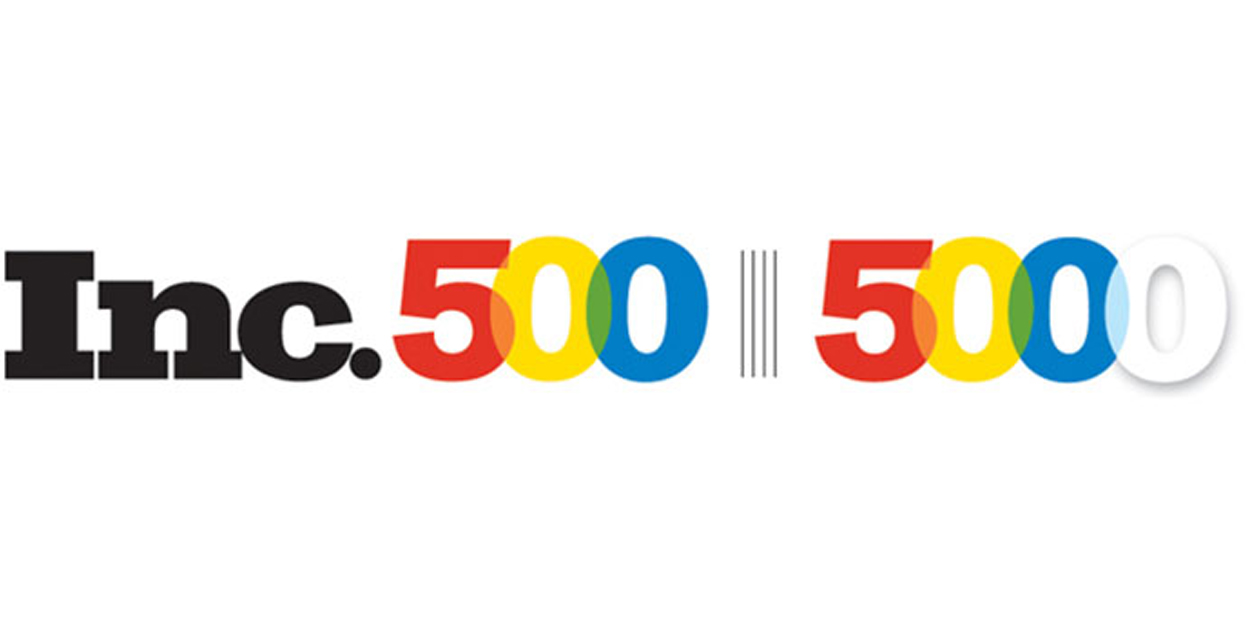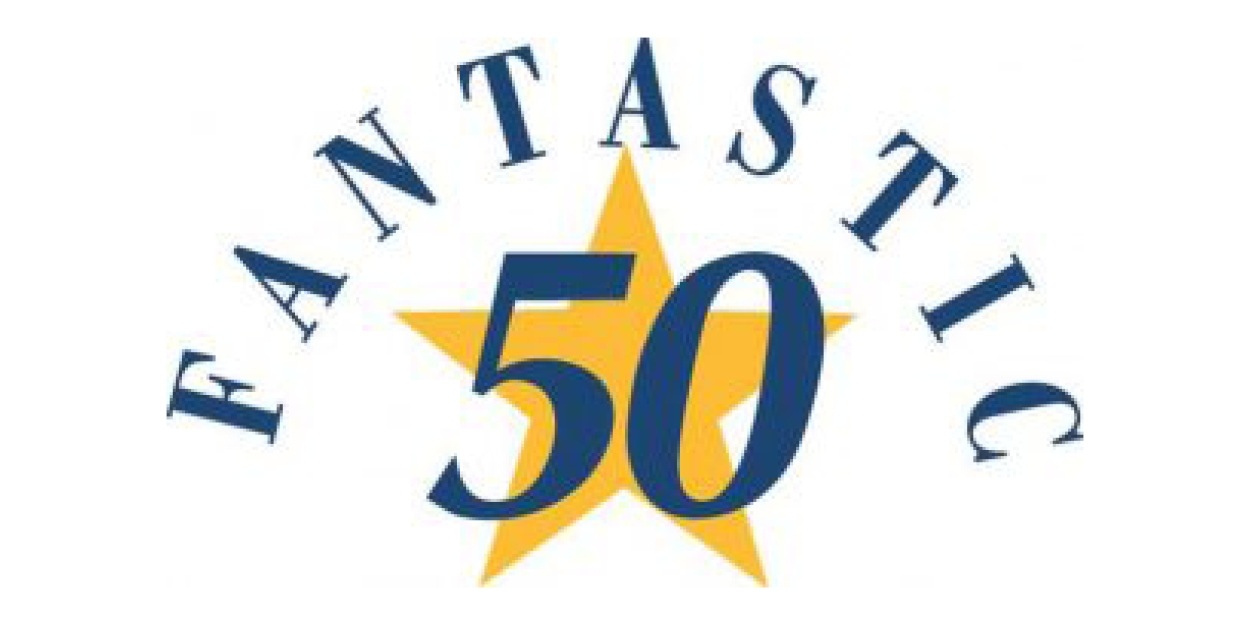 Virginia Chamber of Commerce Fantastic 50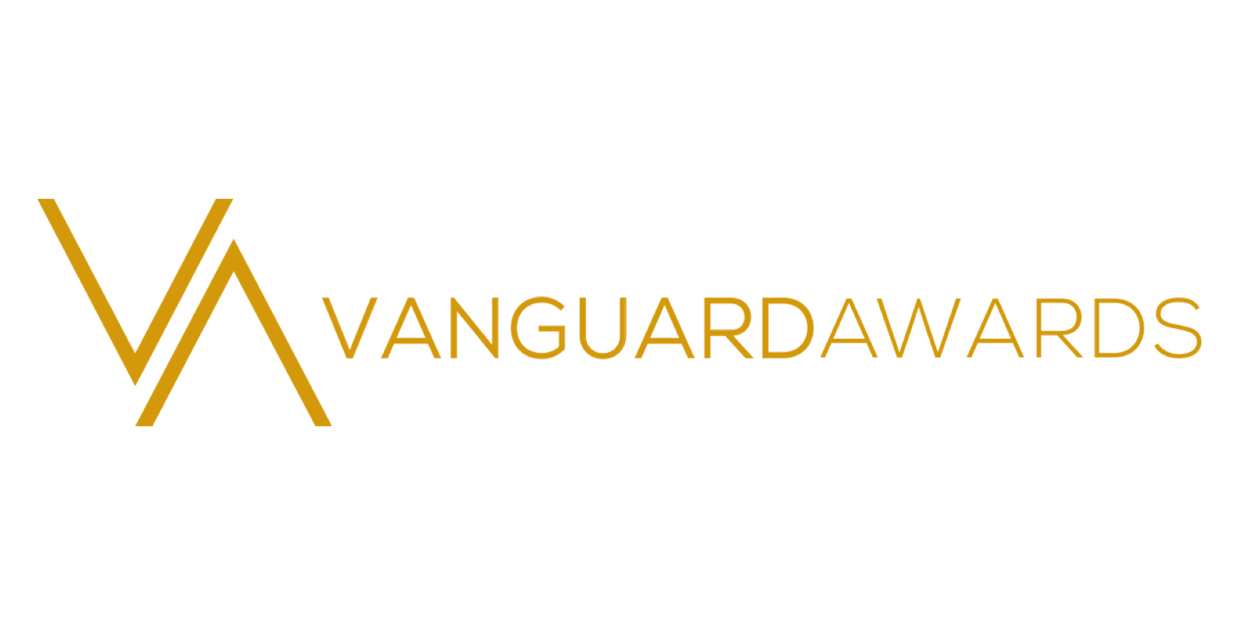 State of VA Vanguard Award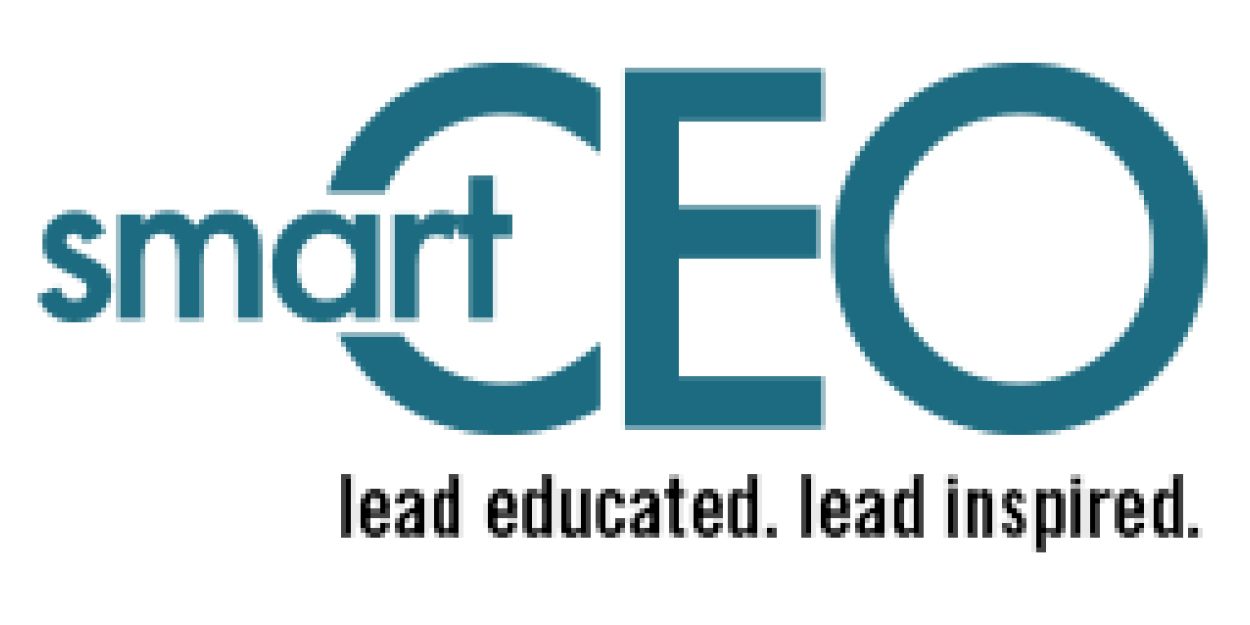 Marathon TS is a relationship-driven IT professional services firm servicing government and commercial clients by leveraging the power of people and technology. Read more about our successes for our diverse client base.
Leave Blank
A Large Intelligence Community (IC) Agency
Brief Description of Work: Marathon TS provides Cross Scrum Team Coordination (CSTC) in support of ongoing cloud development activities for a large, highly classified IC agency. We are the prime contractor for multiple development Scrum Teams building and deploying services and capabilities in their secure cloud environment. Our activities support Product Managers and Product Owners with iterative deployment and release activities following industry standard release train methodologies.
Size, Scope, and Complexity: Marathon TS facilitated Agile Scrum activities, documentation, testing, and security engineering for multiple developer Scrum Teams performing development activities in a multi-domain cloud environment.
Technologies Provided: SAFe (Scaled Agile Framework), Scrum, Jira, BigPicture, Confluence, Redmine, Amazon Web Services (AWS) Commercial Cloud Services (C2S), JMeter, Jenkins, Docker, Postman, Swagger, GitHub/GitLab, Java, Bash, Curl, XML, JSON, SQL, Python, JavaScript.
DOS - Providing Application Development and IT services to the State Department
Brief Description of Work: Marathon TS is currently performing a Firm Fixed Price (FFP) contract for the US DoS Bureau of Human Resources Records and Information Management Division (HR/EX/RIM). This US DoS bureau is responsible for documenting all processes associated with individual employment histories and career progression including recruitment, hiring, training and career development, performance evaluation, awards, promotions, separations, discipline, and retirement.
Skill Sets Provided:  Marathon TS performs Document Imaging and Administrative Support Services to promote better management of DoS HR's large volume of personnel records, reduce labor and mailing costs, facilitate more strategic workforce decision-making, assure continuity of operations and disaster recovery, and improve performance. In addition to performing document management services, Marathon TS also receptionist and mailroom support.com.
DHS – ICE – Providing Software Development and Configuration Management
Brief Description of Work: Marathon TS is currently a subcontractor for the Department of Homeland Security's PACTS contract Functional Category II- which provides administrative services support to all branches of Homeland Security throughout the United States.
Skill Sets Provided: Through this contract, Marathon TS is currently providing administrative support services to the United States Secret Service, and the Immigrations and Customs Enforcement Agency (ICE) in a variety of locations throughout the United States. Marathon TS has become our prime contractor's "go to" resource for being able to staff and respond to all task orders that have come through the DHS PACTS contract vehicle.ine careers property.
DHS-FEMA – Supporting the FEMA RiskMAP Program with GIS analysis, Technical and Administrative Support services
Brief Description of Work:  As subcontractor, Marathon TS is currently providing a variety of IT Support Services to the Department of Homeland Security (DHS) Federal Emergency Management Agency's (FEMA) Risk Mapping, Assessment and Planning (RiskMAP) Contract in a classified (Secret) environment.  The DHS FEMA RiskMAP Contract is a $125M+ ongoing effort to provide high quality flood maps, information and tools to help better assess potential flood plains and provide information to the community to mitigate risk.
Size, Scope and Complexity: The contract includes a variety of IT Support, Helpdesk/Desktop and Server/Network Support to more than 250,000 end users
Technologies Provided: Technology supported, includes, but is not limited to, MS Windows 7 and XP, Remedy Ticketing System, Cisco Routers and Switches, COTS, GOTS, PRISM Support Tools, SQL Server and SQL Database, ArcGIS, GSXm Windows-based servers (physical and virtual), and other custom technologies supporting the mapping software.
DoE – NREL – Providing Software Development, Cloud Computing, IT Support Services and other related support
Brief Description of Work: As a prime contractor, Marathon TS is currently providing IT support services to the National Renewable Energy Laboratory (NREL) under the Department of Energy (DOE) in a laboratory/research environment. We identify gaps in contract labor support; source, interview, and vet candidates; and place these qualified candidates via contractor retention.
Size, Scope, and Complexity: For the Open Energy Information Project (openEI.org), we provided web programming to build, maintain, and enhance data-sharing platforms. We also provided front- and back-end development, system architecture and design, and the administration of an Amazon Web Services (AWS) cloud environment.
Our Data Analysis and Visualization Group in the Strategic Energy Analysis Center provides cloud engineering services and systems administration using Chef Server and authoring Chef Cookbooks. We architect, build, secure, maintain, monitor, troubleshoot, automate, and enhance cloud-hosted systems that support a variety of web applications and data-sharing platforms using AWS as well as consulting on internal cloud-hosting solutions.
For the TTO/OGC IP Manager, we design, develop, and maintain database-driven applications for managing intellectual property. Technologies include SQL, MySQL, HTML, .NET, and other scripting languages. We also support minor and major improvements and provide maintenance with a long-range plan for higher-level functionality and maintenance.
Skill Sets Provided: Administrative, Unix Engineer/Developer, IT Help Desk, Ruby on Rails Developer, Systems Engineer, Telecommunications Engineer, Network Engineer, Software Developer
U.S. Navy
Brief Description of Work: As a subcontractor on the Next Generation Enterprise Network (NGEN), Marathon TS providing Service Desk, Desktop Support, Domain Administration, and Network Engineering services in a classified level Top Secret Environment. NGEN provides Information Technology Support Services to the Intranet of the United States Navy and United States Marine Corps (USMC).  More than 35 Marathon TS employees are currently assigned to this project.
Size, Scope and Complexity:  The contract includes end-to-end secure IT Services to more than 400,000 computers and 800,000 users in over 2,500 locations worldwide.
Technologies Provided: Technology supported, includes but is not limited to: Microsoft Windows Server 2008/2012, Microsoft Active Directory and Exchange (multiple versions), Cisco Routers and Switches, Juniper Routers and Switches, Cisco Firewalls, Palo Alto Firewalls, Remedy Ticketing System, VMWare VSX, vSphere, MS Windows 10, XP, Linux Server and OS and a variety of other COTS and GOTS technologies.
Air Force Base in California
Brief Description of Work: As a prime contractor, Marathon TS provides Information Technology Support Services to the 30th Medical Group located at Vandenberg Air Force Base (AFB), California. The 30th Medical Group provides medical, dental, bio-environmental and public health services for people Cybersecurity 6-Person Staff Augmentation assigned to Vandenberg Air Force Base, their families and retirees.
Scope of Work: Under the scope of this contract, Marathon TS provides Local Area Network (LAN) Administration and Desk Top Support.
Skill Sets and Technologies Provided: Specifically, we assist clients with user account needs, and provide customer services to facilitate the use of information systems technology. Marathon TS provides hardware installation, movement, maintenance, and property accountability; and determine needed repair of selected hardware items. Our staff installs or moves new, updated, or repaired hardware, and performs configuration of computer system components. Marathon TS records the temporary and/or permanent transfer of hardware. We work with Network Administrator and staff to accomplish complete component testing/validation of hardware ranging from user items to the resident host system. Our staff responds to hardware related problems and determines whether repair with the vendor support or local assets are needed.
DHS-USCIS
Brief Description of Work: Marathon TS provides bilingual help desk support services for the Department of Homeland Security United States Citizenship and Immigration Services (DHS-USCIS), responding to customer contacts via phone or email.
Skill Sets Provided: Marathon TS employees provide resolutions to all problems and inquiries using the Remedy ticketing system as well as providing specialized support to the USCIS' proprietary immigration software. Our experts are trained to provide specialized support for proprietary tools alongside general issues to end users in English and Spanish through both verbal and written communication. Marathon TS maintains our high service and satisfaction standards through ticket tracking and user-focused documentation for each specific issue. Problems can include software installation requests, network connectivity issues for USCIS employees, upgrades or fixes, printing problems, email issues, new user account setup, password issues and resets, and much more.
DHA
Brief Description of Work: Marathon TS currently provides consulting services to the Program Executive Office (PEO) for Defense Healthcare Management Systems (DHMS) under the Defense Health Agency (DHA).
Skill Sets Provided: Marathon TS provides support services and consulting functions in support of the ongoing integration of active duty military systems and the Veterans Affairs (VA) Hospital System. Our experts provide integration services for the Defense Healthcare Management System Modernization (DHMSM) program, including medical records development, technical support, coding, and administration. We provide project management services to the Defense Medical Information Exchange (DMIX) Program. Additionally, we execute their graphic design and technical writing for PEO along with administrative, management, and technical support to the Joint Operational Medical Information Systems (JOMIS) Program.
NGEN
Brief Description of Work: As a subcontractor, Marathon TS is currently subcontracting our help desk/desktop- and security-related personnel to the U.S. Navy and Marine Corps Next Generation (NGEN) IT Support Contract. We currently have more than 35 IT and cybersecurity personnel spread across the country at various Navy and Marine Corps installations. 
Skill Sets Provided: Marathon TS services this program on a national level by deploying qualified candidates into a variety of IT and management roles. Marathon TS employees have provided a wide variety of services to support network, management, and software development initiatives and task orders. In addition, Marathon TS provides software development and network infrastructure personnel to support NGEN's technology services.
Vice President, Software Development
"Marathon TS was responsible for the design, development and implementation of a turnkey eCommerce product for my company. The system architecture designed by Marathon TS is now being used as the standard for all our development."
Program Manager for Small Business Government Contractor
"Marathon TS works with us on a constant basis and always has timely candidates with fair and balanced bill rates. They always put the program needs first."
Senior Manager, Internet Business Systems
"Upon transferring to the DC area, I found Marathon TS to be my number one resource in building a new staff. They quickly responded with only qualified candidates. As a matter of fact, they were so on target that I have converted two of their consultants to my permanent staff in the past year!"
Assessment Team Lead
Intelligence Community Customer
"I just wanted to take a moment to let you know about the team you have assembled. We just completed our second full Rolling Wave Planning Event. One of our PO's sat in on the two day event and at the end of the event and at the end of day two conveyed his happiness with the accomplishments of their efforts to date. This reflected mine as well. We have a long way to go but I am very pleased with their actions so far."
"Ted is the Director of Professional Services for Marathon TS, they are a local company dealing with talent with the right stuff and clearances.   We met a few weeks ago and we already have a candidate on my program and I anticipate more.    Ted is energetic, delivers and I believe can assist you in your programs growth. "
Program Manager – Large Govt Contractor
"Marathon TS has been a trusted partner of mine for the better part of the last decade. I thoroughly enjoy working with them and will continue to do so in the future."
– Director at a Small Business Govt Contractor
Quote from Government Customer

"Marathon TS provides exceptional management of the contract. They are timely and accurate in identifying and handling problems/issues, providing corrective action, and submitting proposals. They are very cooperative, focused on our mission and customer satisfaction".
"Hands down, Marathon TS is my go to resource when I need cleared professionals. They are the only company I work with because they provide great candidates and do not waste my time."
Program Manager at a Large Govt Contractor
Quote from Government Customer

"Marathon TS has been very effective in identifying and providing the solution and personnel required on the contract in an exceptionally quick manner. Where most companies struggle with staffing positions, obtaining accounts and access, and getting past the transition phase, Marathon TS excels and delivers results".
Quote from Government Customer
"Working with the Marathon Team has been a pleasant experience. They have engaged us as a true partner. Their support has resulted in quality candidates and they have shown us time and time again a willingness to go the extra mile and dial into the specific requirements needed for our openings."